Camper vs hotel, what's better? Yep Campers is sure: Camper! Read on to know why!
Camper vs Hotel in Sardinia: reasons why a camper Trip is way better than stay in hotel
Sardinia is quite possibly one of the island with the most beautiful coastline and beaches all around the world. It is the second largest island in Italy, second only to Sicily itself.
It is surrounded by the Mediterranean Sea with the sun reflecting off of it in the most beautiful colours and shades of blue, green and cobalt. Sardinia offers a lot of tourist attractions.
It has beautiful and scenic interiors, archaeological and historical sites that go back thousands of years, extremely well-kept artefacts in the world's most beautiful museums, and a friendly and hospitable people with diverse languages, a rich culture, creative handiworks and impressive works of art.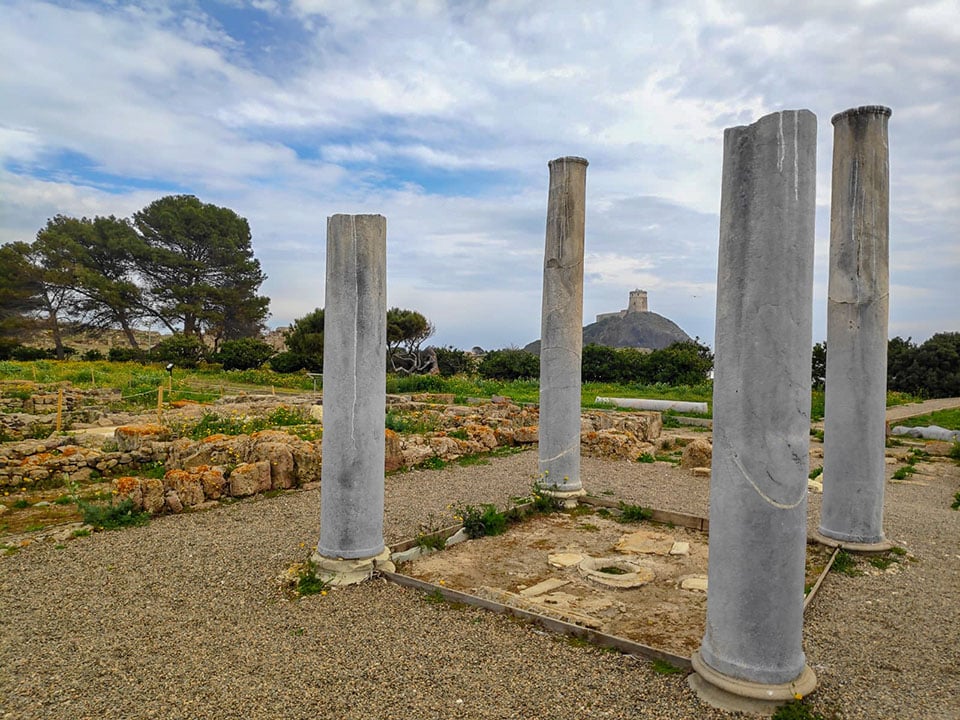 For most of the western world, Sardinia is as yet an undiscovered diamond in the world of tourism. But for those who have experienced the beauty and thrill of Sardinia first hand, they know that it is one of the most beautiful places on earth. A visit or a vacation to Sardinia is an experience to look forward to, after it has been meticulously planned.
Most tourists to most parts of the world now prefer to stay in hotels. But there are infinitely better, cheaper and more accessible means of travel and comfort than a hotel. One of the best and cheapest ways to visit the island is to hire a camper in Sardinia.
In fact, Sardinia is rich in history and landmarks, and to be able to access most, if not all, of these beautiful landmarks, staying in a hotel will just not cut it.
Camper vs Hotel: camper is the best choice
Cutting Down on Costs
It is financially advisable to not pay more for a vacation or a holiday than you need to. Staying at a hotel means you have to charter or rent a taxi to take you everywhere, and then back to the hotel at night.
You have to spring for both accommodation and transportation costs which you'll see, is way more costly than just hiring a campervan or motorhome.
By hiring a campervan in Sardinia, you effectively cut down on the costs of transportation and you can have more money to do other things. You have a full kitchen in a campervan, and you can save a lot of money when you do not have to buy all your meals from the hotel fancy restaurant where a glass of water costs a hundred dollars.
Freedom and Flexibility
One of the things that a campervan gives you is freedom and flexibility. Hotel rooms have to be booked days or weeks beforehand; and once they are booked, you can hardly change your mind without incurring some extra costs.
With a campervan, you get to stay wherever you want to stay for the day, and you do not need to book your camping site ahead of time. When weather is clement, you get to stay for longer, and when it is not, you pack up shop and move.
Closer Access to Landmarks
Whatever activity you want to engage in while you are in Sardinia, take photos of the rich flora and fauna, go on a motorboat, visit the museum, go fishing, eat, go underground in the mines; a campervan takes you closer to them.
You can simply park your campervan and go inside the museum. You do not need to organise a carpool or transport to arrive at Cala Gonone, or hustle your way back in time before dusk back to your hotel. And if you want to fish, well, straight from the sea onto the grill. Please note that free camping in Sardinia is not allowed but in some places is tolerated with due caution.
You can simply just spend the night in your campervan, which is one of the many functions of the campervan.
Different Views Everyday
Regardless of whether you stay in a 7-star hotel (if there is such a thing), or a 3-star one; you wake up to the same view every day. And that gets boring, very fast.
In a campervan, you get a different natural view every morning. If your campervan has one of those big panoramic windows, even more beautiful. You can go wherever you want and give yourself access to whatever view of Mother Nature catches your fancy.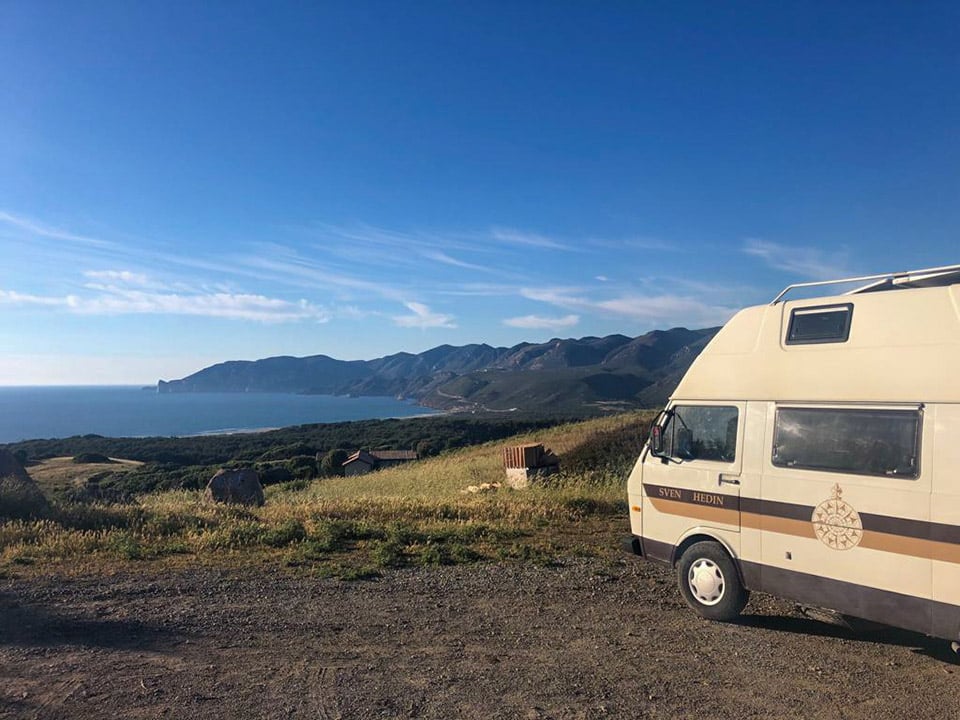 Convenience, Right Where You Are
Unless you have left something behind at home, you have everything that you need right there in the campervan with you. You do not run the risk of leaving your sunglasses in the hotel room on a sunny day, or your parka in the taxi cab on a snowy or windy day.
Everything you need is right where you are. You also have first-hand access to festivals and events in a campervan while you are in Sardinia. Most event organizers have designated parking lots for campervans.
When other people are trying to get back home or to the hotel, and attempting to beat nightfall, you are already grilling chicken on an open fire with a glass of red wine in your hands. Comfort and convenience in a vacation doesn't get cooler than that.
Camper vs Hotel: why not an hotel on wheels?
Good campervans come fitted with pretty much all of the amenities you would find in a hotel room. You have the kitchens, bathrooms, impressive décor and everything else. In addition to that, it's mobile. Why wouldn't you want that?
Campsite Camping
Touring Sardinia in a campervan brings you in contact with more tourists, and you get to meet more people, share experiences, and meet new friends. There are campsites where you can camp your campervan and have access to features like washing machine, and sometimes, a cinema. If you want those in a hotel, you would have to pay through your nose to get them.
Closer to Nature
Travelling in a van gives you a new perspective about the workings of nature. You wake up to hear the singing of the birds, feel the wind whistling through the treetops, stand atop a hill overlooking a stream and watch the little fishes as they swim along. It is peaceful and relaxing, and you get all that for free when in a campervan.
The advantages that a campervan has over a hotel room is many and various. And the next time you decide to vacation in Sardinia, do consider campervan options over a hotel room.