Simple and quick recipes to prepare when you hire a camper in sardinia
Check out our camper recipes!
Vacation is fun, but camping in Sardinia with a campervan on vacation is much more fun. Before going out for a day's activities or exercise, you need a full belly.
Otherwise, you may not have as much fun as you should. But being in a campervan gives you some measure of restriction in the meals that you are able to make.
It also doesn't mean that you can't have fun with making meals.
These are some of the meals you can make on a camper trip in Sardinia:
Breakfast Potatoes, the king of camper recipes
Nothing is quite as easy and quick to make as potatoes. Peeling them is pretty much the most tasking of activities when cooking.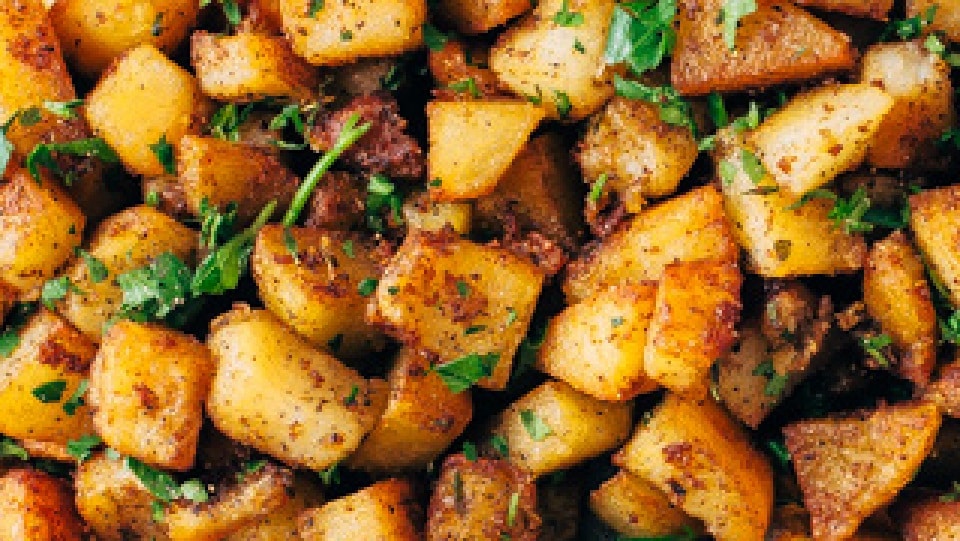 Ingredients
½ cup butter

¼ cup olive oil

2 cloves of garlic

1 medium-sized onion

5 pounds of potatoes

1 teaspoon of salt

1 green bell pepper

1 red bell pepper

¼ teaspoon cayenne pepper
Directions
Peel the potatoes, rinse them thoroughly with salt water and chop them into small pieces. Keep aside.

Peel the garlic and onions. Mince the garlic and chop the onions. Also keep aside.

Seed both the red pepper and the green pepper. Then chop them roughly.

Put a skillet on a stove over medium heat, then add butter and olive oil.

When the butter is melted, add the minced garlic, the chopped onions, the bell peppers and the chopped potatoes.

Stir and turn frequently to avoid burning and sticking.

Cook for about 15 minutes until the potato is tender.

Then add in the salt and cayenne pepper.

Serve warm.
French Toast for Breakfast
French toast is super easy to make. It saves time, and you can always make it with whatever you have in the fridge or on the kitchen counter. And while camping in a campervan, nothing beats easy to make.
Ingredients
10 slices of bread

1 cup of milk (skimmed milk, whole milk, coconut milk, buttermilk or almond milk)

2 large eggs

1 tablespoon of maple syrup, honey or granulated sugar

1 pinch of salt

1 tablespoon of ground cinnamon

1 tablespoon of vanilla extract

Butter
Directions
Whisk the eggs, milk, vanilla extract, sugar, cinnamon and salt together to form a consistent egg mixture in a small bowl, preferably a flat-bottomed one.

Put one slice of bread into the egg mixture at a time.To make sure both sides of the bread are well coated with egg mixture, turn them over. Be careful so you don't get them soaked in the egg mixture hence they become soggy and easily break away.

Put a skillet on the stove on medium heat and melt the butter.

Put the bread slices in the skillet and cook until one side is golden brown. Then flip again to cook the other side of the bread. Both sides should be properly done in about two or three minutes.

Serve immediately. Note: French toast is best eaten hot or warm. But if you are not going to eat it immediately, keep it warm in an oven.
Mac 'N' Cheese for Lunch
For lunch, you can make a simple meal of mac and cheese. It is super easy to make and you can get it done in about thirty minutes.
Ingredients
¼ cup of butter

¼ cup of flour

1 box of macaroni

A pinch of ground black pepper

2 cups of milk

2 cups of cheddar cheese, shredded

1 teaspoon of salt
Directions
Add one teaspoon to water and bring it to boil.

Cook the macaroni in the water. Stir it occasionally until it is cooked rare. This should take about 8 minutes. Drain out the excess water.

Put a pot on stove on medium heat. Melt the ¼ cup of butter in the pot.

When it is melted, add in the ¼ cup of flour, a pinch of salt, and the ground pepper, stirring until the mixture is smooth in about five minutes. Very slowly pour the milk into the mixture and stir vigorously and continuously until the mixture is smooth and bubbling. This should take about five minutes.

Add the shredded cheddar cheese until it is melted in about three or four minutes.

Finally, fold the macaroni into the cheese sauce until it is completely coated with cheese.
Note: The best thing about cheese in mac and cheese is that you cannot have too much cheese. The more cheese, the better your mac and cheese tastes. Then be careful when pouring in the milk. Milk boils quickly and burns really fast. So don't ease up on the stirring else your mac and cheese will taste of burnt milk.
Pasta with Chickpea Tomato Sauce for Dinner
After a long day's activities, this is a king's dinner for you to fall back on and enjoy outside under the stars.
Ingredients
1 can of chicken broth

1 can of crushed tomatoes

1 pound of pasta shells (medium-sized)

3 cups of chickpeas (cooked)

¼ teaspoon of flakes (red-pepper)

1 sprig of fresh basil

Shredded fresh basil leaves for garnish

2 cloves of minced garlic

1 tablespoon of olive oil

Coarse salt

Grated Parmesan cheese
Directions
Bring salted water to boil and cook pasta in it.

Drain the pasta, return to pot and keep aside.

Place saucepan on stove on medium heat. Pour the oil and leave until it is hot.

Add the red pepper flakes and minced garlic. Cook for bout thirty seconds until it is fragrant. Make sure it does not burn, at which point it turns brown.

Add the chickpeas and salt to taste. Then cook for five minutes.

Add chicken broth, tomatoes and let boil.

Reduce the heat to a simmer and cook for twenty minutes until the broth has thickened and reduced.

Add the sprig of basil, cook for five minutes and remove the basil.

Add the sauce to the already cooked pasta and toss.

Garnish it with the shredded basil leaves, and serve with Parmesan cheese.
When you are out in Sardinia camping in your RV, make sure that you are properly fed. Or you may not quite enjoy your day and by extension, yourself, very much.